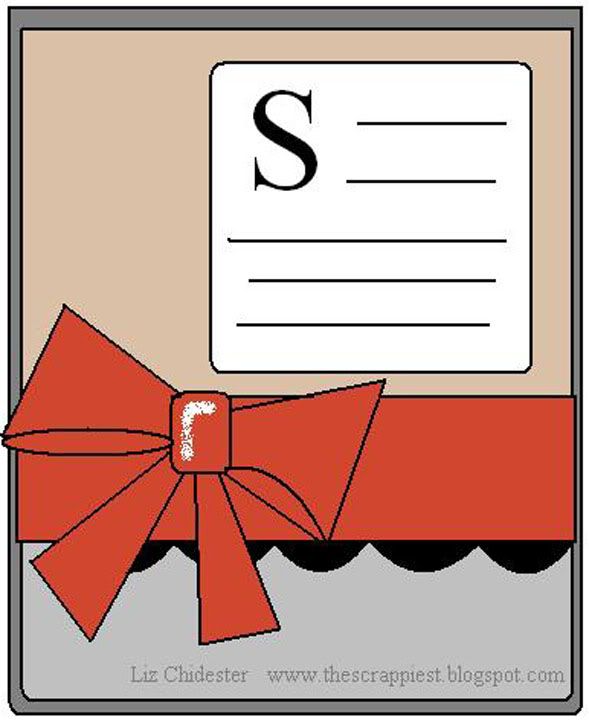 This is Beth and it's my week to host the Papercraft Star Executive Team reveal for this week's challenge. The challenge is to use a sketch by the talented Liz Chidester and create a project of your choice using her cute sketch as your inspiration.
I thought it would be fun to combine my project this week with products from
Imaginisce
. I just recently received a huge box of products to use due to my new position on the 2011 Imaginisce Design Team and I wanted to provide my followers at
my blog
and those here at Papercraft Star as well an opportunity to see the ever-so-cute
Enchanted Collection
by Imaginisce.
This card is for my darling niece Mia, just to remind her of how much she is loved by me... and to say that she's beautiful inside and out!
Other products from Imaginisce that I used to create this card include the
I-Top
, to make that cute matching button on the ribbon flower and the
I-Rock tool
to add all the sparkling gems. I also heated up my new
I-bond
cordless glue gun to create the ribbon flower. It is SO FANTASTIC to have a glue gun that doesn't require you to be near an outlet!
The die cuts from the Enchanted collection made this card a snap to put together. I also used my Cricut and the Gypsy Wanderings cart to create the flourishes I added to the ribbon flower and cardstock from Papertrey Ink.
There is still time to enter this week's challenge at Papercraft Star and we can't wait to see what you create with Liz's sketch! If you are looking for the link, it is in the upper left corner of our sidebar! Also, don't forget to begin voting for your favorite projects at 12 noon (Eastern Time) tomorrow (Saturday!).